Poetry into Song Makes Beautiful Music for Hospice Patient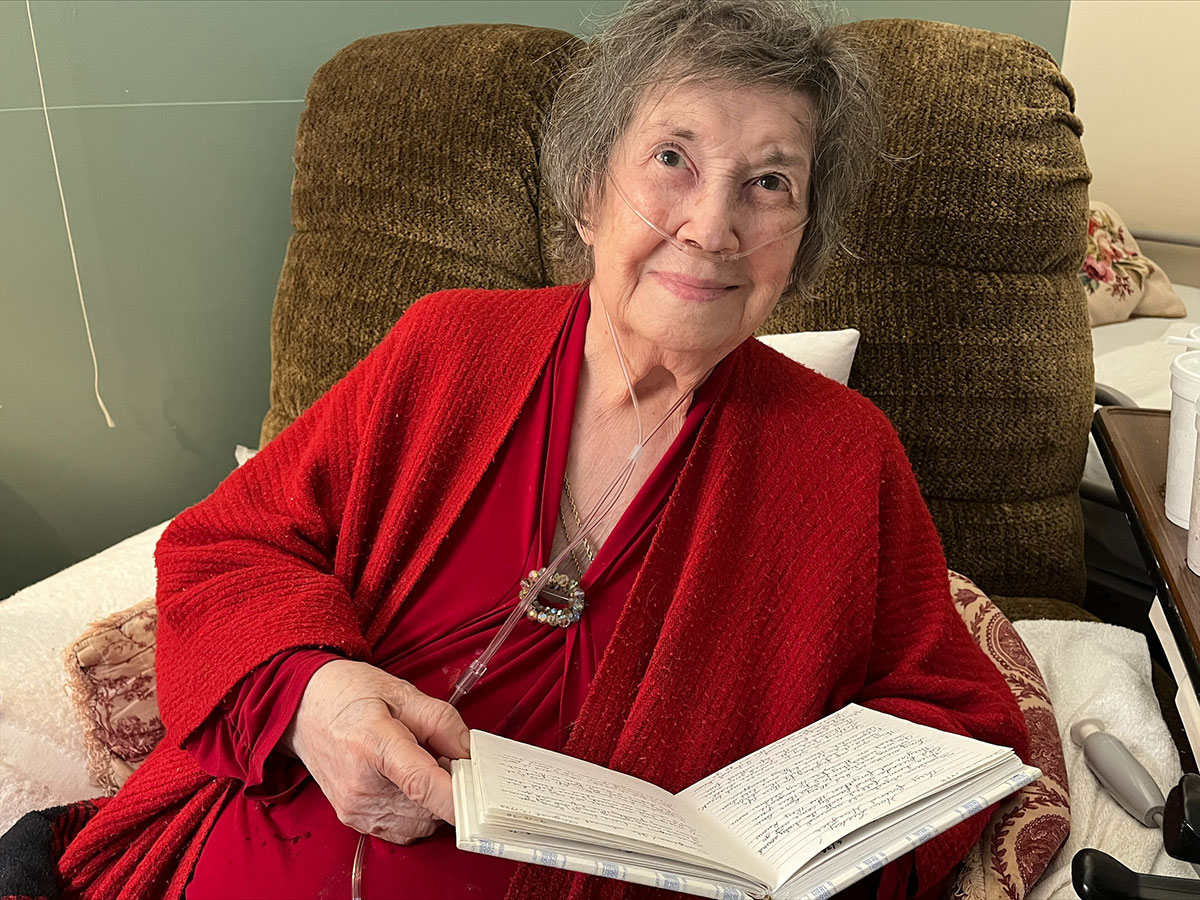 Lorraine Derella's apartment in Wesley Manor is a home art gallery of oil paintings and experimental glass projects that she has crafted over the years. "It's just my life," she says when she talks about her love of art.
Derella has always had a creative mind for as long as she can remember. Her mother would put her and her sister to bed at 8 pm, and most nights, she would pull out a journal and write a line of poetry, exchanging the journal back and forth with her sister until the poem was complete. She explains that as children, would often turn to art as an outlet for entertainment.
Today, she has a similar journal to the one she once wrote in as a child. Inside is a collection of her thoughts, memories, and poems. "It's satisfying, you know. This isn't for money or for others, it's for me," she says.
As a patient with Angelic Health Hospice, Derella, who has congestive heart failure, receives music therapy to help reduce pain and manage stress and anxiety. "Music therapy provides a way to meet the wide-ranging emotional needs of individuals, and to help provide comfort and improve quality of life," explains Music Therapist Karen Dennery Melita, MMT, MT-BC.
"It's about finding the right music to build a connection with the patient," says Melita. For Derella, gospel music brings her peace on days when she struggles with pain. Her favorite is when harmonies are created live with her favorite songs.
"I always looked forward to meeting with Lorraine," said Kai Lovell, a music therapy master's student from Temple University in Philadelphia, who immediately recognized that this patient was an artist. The two immediately developed a bond. "She has so much insight and so many stories, artistic sensibility, and appreciation," Kai stated.
In a session, Derella shared some poems from her journal with Kai. "The poems are powerful and emotive in their own right," he says. While reading her poetry, Lovell had the idea to turn her poem into a song, "When we add music, it adds another dimension. Music can change the way we hear and understand the words."
Lovell has worked with clients before to enhance their musical experiences, but this was his first time collaborating in this way with a client. Derella was a bit hesitant about the idea at first, but with Lovell's encouragement, they were able to accomplish their goal.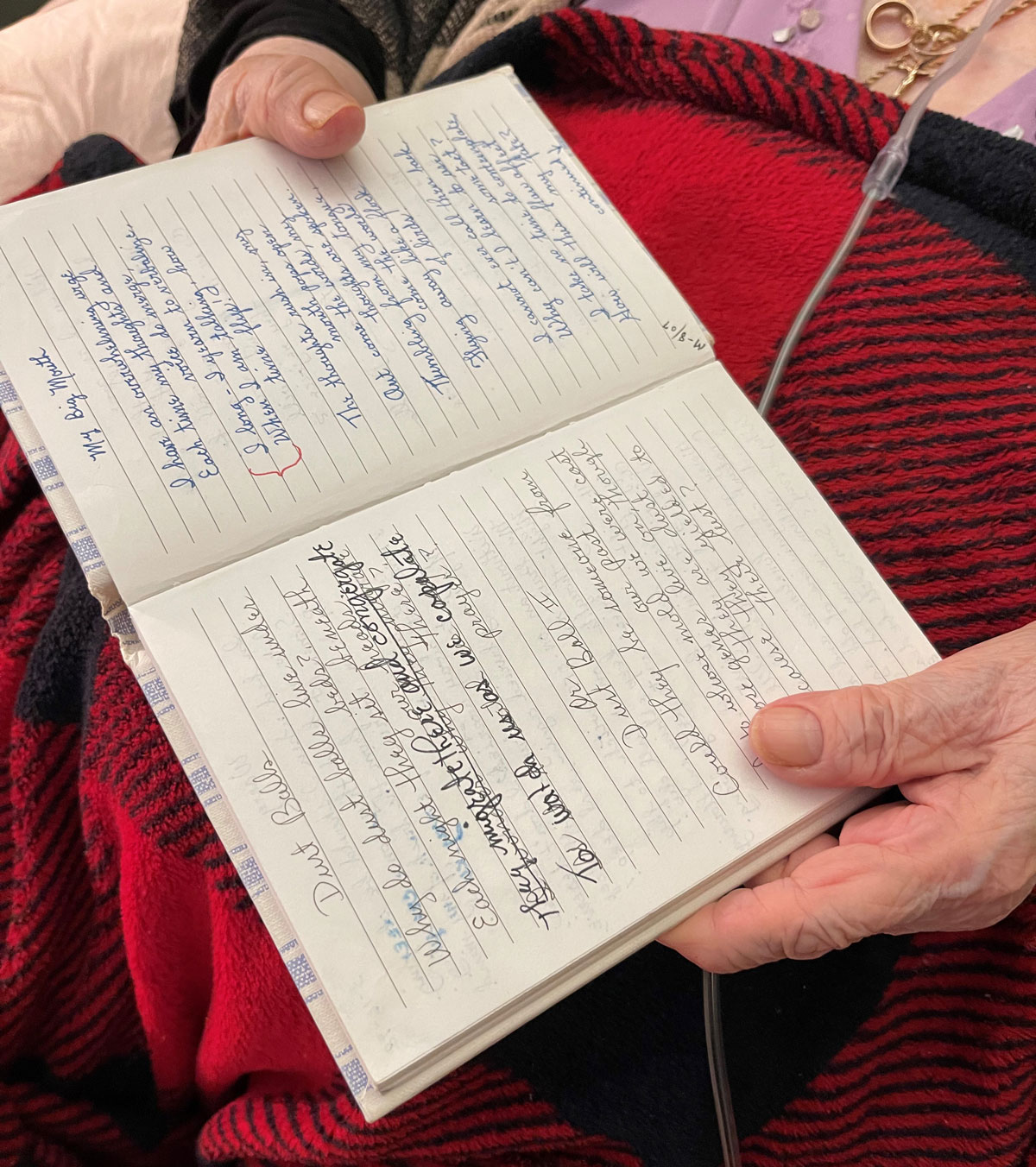 "I didn't even know what we were doing until it was done!" Derella jokes. Lovell was excited to get started, and immediately got to work. The partnership began using GarageBand, a music app utilizing easy touch technology to create music compositions. Derella gave ideas about what instruments she preferred. Kai then recorded himself reading the poetry before pairing it with music compiled of instruments chosen to play into the emotions of the poem.
"I considered the emotional line of the poem and what was being expressed in each stanza. Where was there movement or change of intention or emotion?" This helped Lovell with the key, tempo, and texture of the music.
Their first song incorporated her work, "I Wonder", and then Lovell followed with a piano response to Derella's poem "My Big Mouth." While listening to the song, the Lorraine Derella slowly softened her eyes, and her body became more relaxed, listened to the song with her eyes closed with a faint smile. "I think he understood me." she said about Lovell's music after the song finished playing.