Hospice Counselor Devoted to Trauma Support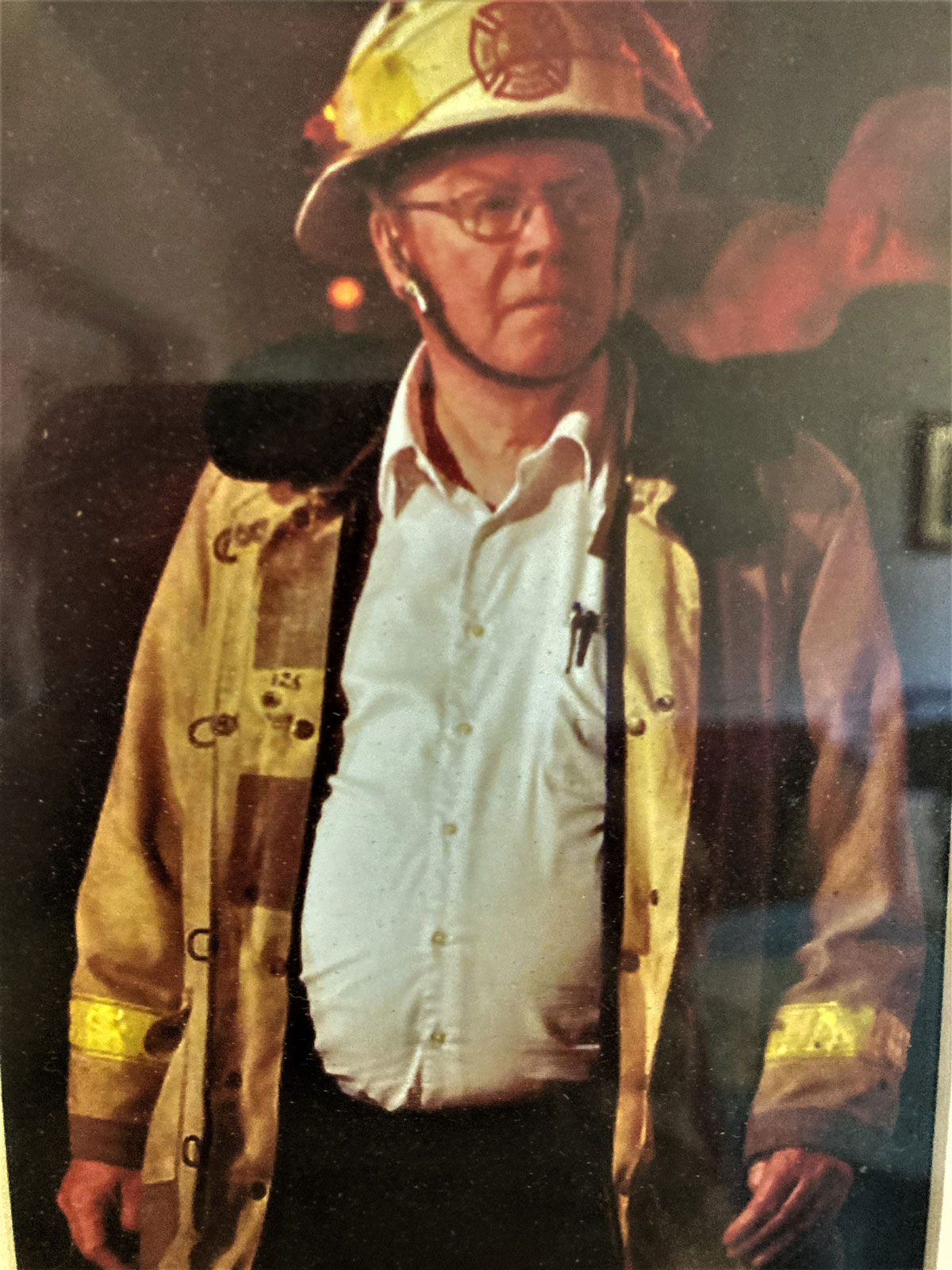 John Jamieson's life is devoted to helping others. Raised in Philadelphia to a family of firefighters, answering the call when the sirens blow is second nature to him. But rather than putting out the flames, his passion is to cool the embers burning in the mind of those in the throes of the emergency - the victims and the rescuers.
"Trauma is anything that disrupts a person's equilibrium and overwhelms the coping ability of the person," he explains. "It is the normal response to an abnormal event." Through his own experiences, Jamieson, a bereavement counselor with Angelic Health Palliative and Hospice Care, came to understand the nature of trauma more intensely, ultimately becoming an expert in the field.
"It was during my time as a paramedic where I slowly became interested in trauma psychology and acute traumatic stress," Jamieson explained, "I belonged to the International Critical Incident Stress Foundation, they were one of the earliest groups to teach non-professionals how to manage traumatic stress."
Upon arrival at a scene, rescuers respond to provide physical care to the victims. Many first responders witness scenes that can induce stress. With their first action of care being to the victim, many first responders struggle to cope with the secondary trauma.
Trauma affects everyone differently. Some individuals may clearly meet the criteria associated with a stress disorder, such as posttraumatic stress disorder (PTSD). However, it is more common that individuals will exhibit behavioral differences that reflect resiliency or brief symptoms that may not indicate a diagnosis.
When suffering from the impact of trauma, a person experiences changes in their physical and emotional well-being. Some symptoms include heightened fear, self-destructive behaviors, difficulty sleeping or concentrating, irritability, guilt, or shame. The impact of trauma can be subtle or destructive. How an event affects an individual relies on additional factors, including cultural beliefs, socioeconomic status, the type of event, and the characteristics of the individual.
Jamieson stresses to not ignore the symptoms "Connect with people who will support you and listen to your issues." Trauma stores itself in a person's body, if ignored, the body will react in ways to protect itself. Getting a good night's sleep, eating a balanced and nutritious diet, and getting regular exercise will help to lessen the stress reaction and enable the body to recover more quickly.
"There are many symptoms in acute trauma management that are identical, except to what manifests in routine and complicated grief," Jamieson explains. As a paramedic, he worked hands-on with patients to provide them with the necessary care that was critical for survival at that moment. As a hospice bereavement counselor, Jamieson provides comfort, resolves issues related to grief, and helps others adjust to life with a loss.
"As a pastor, a counselor, and an emergency services responder, I found meaning in my life," he said. Jamieson also teaches locally, is the minister for Central Ocean City Union Chapel, and is the chaplain of the Ocean City Fire Department. "My advice for those who want to help is, to listen empathetically and without judgment, avoid cliche responses, and just be there."
If you or a loved one may be struggling with trauma-induced stress, read below for the symptoms to watch out for and helpful ways to cope.