Nurse Turned Hospice Patient Finds Comfort and Care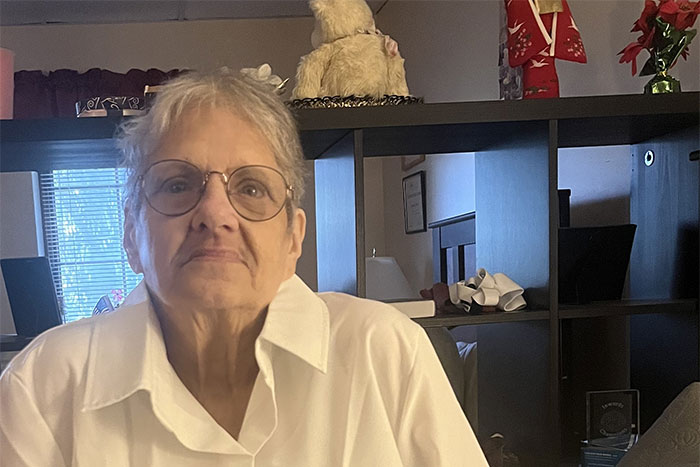 There are those who dedicate their lives to caring for others. Yet, while selflessness and giving is second nature to them, becoming a patient causes apprehension and fear, especially at end-of-life.
"What people do not understand about hospice, is it is not about the end-of-life but about the 'comfort' you receive at the end of your life" said Angelic Health Hospice patient Gail Cartlidge. A registered nurse, the Morrisville, PA woman cared for many sick patients in her career-- tending to their needs, easing their pain, and calming their anxiety. Yet when she became a patient herself, she was apprehensive. "I did not know what to expect. That, for me, was the scariest part. I did not know what was going to happen, how I would be treated, or how much time I would have left. I just did not know, and that for me was the most troubling."
Hospice care is often misunderstood. While hospice provides care during the final days, it also supports a better quality of life for the months and even years before those days. The end of life can be very stressful for both the patient and the family, and hospice care professionals support all with education, comfort, dignity, respect, and yes, even a shoulder to cry on.
"Everyone treats me with kindness and respect and that is all I could ever ask for, to be treated like a human being because that is what I am," explained Gail "I had a great life," she added. "How many people can say they were married to the love of their life for 45 years or worked a job they love for 35 years?"
Having a terminal illness comes with many challenges. While your diagnosis is not your choice, how you live is. The Angelic Health team of healthcare professionals of nurses, physician, aides, social workers, volunteers, spiritual care, and bereavement counselors work together to customize a care plan to meet the individual's unique needs to provide the best quality of life possible.