Many Alzheimer and Dementia Patients Are Eligible for Hospice Care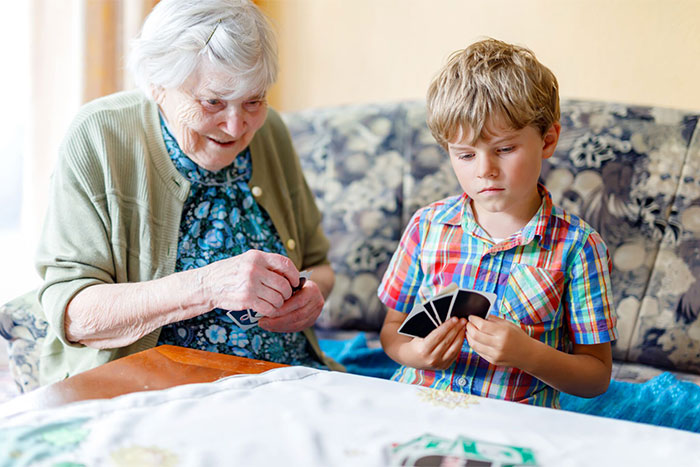 Some 5.5 million Americans have Alzheimer's disease, and that number is growing, so it is likely you know someone living with Alzheimer's dementia.
The Alzheimer's Association estimates that 5.3 million of people with Alzheimer's are age 65 and older, and another 200,000 are under the age of 65. The statistics are staggering! One in 10 people age 65 and older has Alzheimer's dementia; nearly two-thirds of Americans with Alzheimer's are women; and it is more prevalent among African Americans. It is the sixth leading cause of death in our country. Because people are living longer in the United States, it is projected that the prevalence of dementia cases will triple by mid-century.
This life-altering and debilitating disease takes much from the patient: their independence, their memories, and ultimately their lives. It also takes much from the caregivers. Caring for dementia patients is challenging to say the least. According to the Alzheimer's Association, approximately 30 to 40 percent of family caregivers of people with dementia suffer from depression, compared with five to 17 percent of non-caregivers of similar ages.
"Sadly, while there are treatments to slow the progression of some of the symptoms of Alzheimer's, there is no cure; but there is help for both patient and their caregiver", said Dan Mikus, MSW, MBA, administrator at Angelic Health. "Palliative and hospice services provide much-needed clinical oversight to the day-to-day needs of the patient and address other illnesses that arise, such as malnutrition due to eating difficulties, safety due to ambulatory issues, and caring for ones loved one during a very difficult time."
This is a gradual disease, and a patient can live for years as Alzheimer's and other forms of dementia progresses, which provide healthcare options as the disease develops. Patients with Alzheimer's and other types of dementia are eligible for hospice care when they exhibit the following traits:
Unable to walk without assistance
Unable to do their own personal care: bathing, oral hygiene, or dress without assistance
Incontinence of bowel and bladder
Difficulty swallowing or refusing to eat and subsequent weight loss
Unable to speak or communicate meaningfully (ability to speak is limited to approximately a half dozen or fewer intelligible and different words)
Patients with coexisting conditions of congestive heart disease, cardiovascular disorders, COPD or restrictive lung disease, diabetes, renal disease, cerebrovascular disorders including stroke, and cancers complicate their dementia and may also make them eligible for hospice care.
Hospice provides palliative care to patients with a terminal illness and an estimated life expectancy of six months or less. This care includes nursing, home health aides to assist with personal care, social services, spiritual care, various complementary therapies, and volunteer support. These services give caregivers a needed break and a professional sounding board for their questions and concerns. Additionally, hospice provides follow-up support to caregivers for 13-months after the passing of the patient. Hospice care is 100% covered by Medicare, Medicare and most private insurances.